RETURN TO ALL ARTICLES POSTED

Maintaining the Ex-Spouse

Spousal maintenance, or the income payable to a former spouse, can be a thorny subject, especially if the terms of the divorce were not amicable. Many find it difficult to understand why they are obligated by law to financially support their former spouse after the dissolution of their union.
Maintaining Factors
The Singapore's Women Charter allows for the maintenance of a former spouse where the Court will take into considerations various factors to assess the financial support that is due the former wife.
The former wife's living commitments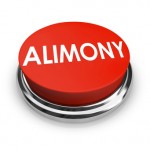 The Court's first consideration will be the financial obligations that the former wife has in order not to adversely affect the standards of living of the family post divorce.
The Court will however decide if the former wife's demands are reasonable.
The court will look at the financial needs of the ex-spouse in maintaining the quality of life the family has been enjoying prior to the dissolution of the marriage.
It will also consider the financial resources of the former wife – her income (if she's employed) and her earning capabilities.
If the former spouse has been awarded a portion of matrimonial assets during the divorce proceedings, then this will reduce her financial needs assessment.
The former's husband's ability
The Court will also take into consideration the former husband's ability to meet the demands of his former wife, which includes the income, earning capacity, property and other financial resources. Should the former husband not be able to meet the former wife's demands, the Court will then order a smaller sum of maintenance.
Remarriage considerations
Typically, the maintenance is predicated upon the former wife remaining unmarried. Should she remarry, the former husband is then relieved of his maintenance obligations.
SUBMIT YOUR DETAILS AND REQUIREMENTS IN THE FORM TO ARRANGE FOR A CONSULTATION WITH A DIVORCE LAWYER.