Joint Custody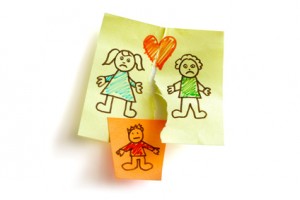 When a marriage breaks down, it not only affects the husband and the wife, if affects the child or children in the marriage. They are facing the loss of their family – the security, the comfort and the familiarity they have grown up with. The home they grew up in is about to disintegrate into chaos and uncertainty.
A key issue between the divorcing parents will be the future of their children. They need to come to a decision on what is to happen to the children after the divorce. Should both parties come to an amicable decision, it is just a matter of application to the court. However, in cases where both spouses are unable to reach an accord, then the court will review and pass judgement as to whom will have custody, care and control of the children.
Custody
In Singapore's court of law, custody would refer to the decision making with regards to major issues in the child's life. Theses could include matters relating to education, religion and health. Thus, a parent who has been given sole custody has the onus to make these life decisions for his or her child.
Care and Control
Care and Control, however, refers to whom the child lives with on a day to day basis.
If there is dispute regarding the children in a divorce proceeding, more often than not the court will look towards the Ministry of Social and Family Development to assess the situation, after which the court will make a decision based, in part, on the Ministry's report. The court will also listen to the wishes of the child and both parents, but the overwhelming factor will always be the welfare of the child.
In cases where the court feels that it serves the interests of the child best to have both parents jointly responsible for the child's welfare, the court will then order that both parents share joint custody of the child. This would mean that both parents must mutually agree on all major life decisions pertaining to the child, and if either party is not agreeable then the other is not able to carry out that action. In such instances, then either parent can make an application to the court to resolve the matter via legal channels.
Click here to read about sole custody.
Click here to read about child maintenance.
SUBMIT YOUR DETAILS AND REQUIREMENTS IN THE FORM TO ARRANGE FOR A CONSULTATION WITH A DIVORCE LAWYER.