Divorce On Grounds Of Desertion
Written by Ms Beatrice Yeo Poh Tiang, Yeo & Associates LLC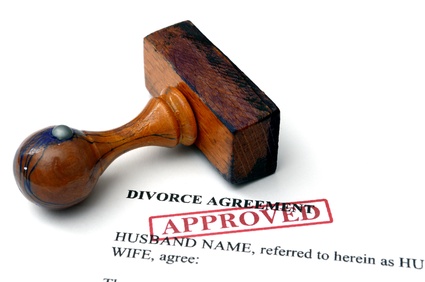 There are several reasons for divorce in Singapore. For divorce on reason of desertion, you will need to prove that your spouse has left or deserted you for a period of two years continuously. On top of that, you will need to convince the court that he/she has no intention of returning to the marriage. An experience divorce lawyer will advise on the legal requirement.
The Family Justice Court in Singapore has the jurisdiction to hear a divorce for both Singaporean or foreign marriages. The divorcing couple must adhere to the following requirements before the Family Justice Court will grant a divorce. These are:
The married couple must have been legally married for at least three years commencing from the date of the registration of the marriage.
If the divorcing couple are foreigners or Singapore permanent residents, either one of the spouse must have resided in Singapore for at least three years before he/she is able to proceed to file for a divorce in Singapore. For instance, Malaysian citizens who had registered their marriage in Malaysia is able to commence a divorce proceedings in Singapore if either the husband or the wife has resided in Singapore for at least 3 years.
Be it a divorce on grounds of desertion or on other reasons, divorce proceedings are often complicated, whether it is a contested or uncontested one, especially when it involves division of assets, custody battle for children or unforeseeable disputes. With these uncertainties, if you are stumped on what the next step entails, it is best to engage a professional legal advisor to help you reach a dissolution of your marriage and settlement with ease. Uncontested divorce does not happen automatically but with painstaking efforts in deciding the best course of actions for the family forward and the division of the monies and assets in fair and equitable manner for all parties and children involved. He/she should seek legal advice from experienced divorce lawyers to work out a reasonable and legally binding terms with a view to discuss the proposed terms openly with the other spouse. An experienced divorce lawyer usually facilitate the negotiation and discussion between the parties so as to save time and costs. When parties find the proposed terms fair, the matter usually ends amicably by way of an uncontested divorce proceedings.
SUBMIT YOUR DETAILS AND REQUIREMENTS IN THE FORM TO ARRANGE FOR A CONSULTATION WITH A DIVORCE LAWYER.
Click here to read up on how to divorce without a lawyer.
You may also wish to find out more on annulment or separation.