RETURN TO ALL ARTICLES POSTED

Child Representative – w.e.f. October 2014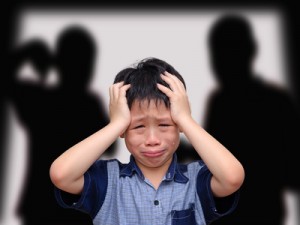 The Singapore Family Court recent initiatives saw it creating the role of a Child Representative. The Child Representative is a lawyer who is a neutral third party and elected to represent the child caught in a divorce tussle between his or her parents. The Child Representative's role is to ensure that any decisions pertaining to the child is focused on his or her best interest. The Child Representative does not represent either of the parents and is not in a position to offer either parent legal advice.
In cases where the divorcing parents themselves apply to the court to have a Child Representative appointed, they will need to furnish the court with reasons why such an appointment is necessary and to bear the costs of the appointment.
To assess the child's best interests, the Child Representative spends time with the child to discover the child's perspectives and feelings on the arrangements regarding his or her future.
The Child Representative can also contact the child's school, counsellor or any professional involved to get relevant reports from them to gather a broader viewpoint of the situation.
It is also common for the Child Representative to arrange a conference between both spouses and their legal counsels to discuss pertinent issues, which may sometimes lead to a resolution.
The Child Representative's duties of care to the child end once a final court order has been issued.
SUBMIT YOUR DETAILS AND REQUIREMENTS IN THE FORM TO ARRANGE FOR A CONSULTATION WITH A DIVORCE LAWYER.