RETURN TO ALL ARTICLES POSTED

Child Custody Rights for Mothers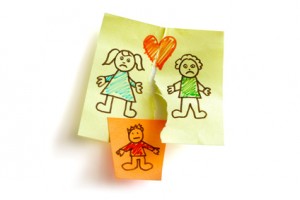 The Singapore legal system, whilst recognizing and giving the maternal relationship its due consideration, does not automatically presume to grant the mother automatic guardianship of young children in a divorce proceeding.
The court will look at the facts of the case in passing its judgement. Its utmost concern will be of the child's welfare and well-being.
In situations where there are no over-riding concerns to choose one parent over the other and if the child is of very tender age, the court may then assign guardianship to the mother.
However, in cases where there are forceful and undeniable concerns as to the mother's ability to care for the child, then guardianship may be granted to another person. These could include:
Affliction with a communicable disease
Insanity
Maltreatment of the child
Drug addiction
Habitual drunkenness
Immorality
Abandonment
Neglect
TO FIND OUT MORE OR IF YOU ARE IN NEED OF PROFESSIONAL ADVICE, PLEASE SUBMIT YOUR DETAILS AND REQUIREMENTS IN THE FORM TO ARRANGE FOR A CONSULTATION WITH A DIVORCE LAWYER.