RETURN TO ALL ARTICLES POSTED

Annulment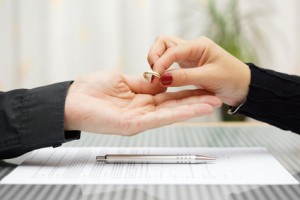 An annulment is a different process from a divorce. An annulment perceives that a marriage had never existed in the first place and is a legal procedure that pronounces that marriage null and void.
An annulment can be obtained on the grounds of:
One of the parties was already legally married to someone else when the nuptials took place
Marriage was not consummated due to incapacity
One of the parties is not suitable for marriage due to mental illness
Spouse was pregnant by another man whilst entering into marriage
Spouse had a communicable venereal disease prior to marriage taking place
However, the spouse applying for annulment must not have known about the above conditions prior to the marriage. Should he or she knew of the conditions and willingly entered into the union, then there is no grounds for annulment.
Application for annulment can be filed only within the first 3 years of a marriage. A Writ for Nullity has to be filed and it is a requirement to appear in court for the hearing.
If the annulment is not contested, the process should be completed within four to five months.
Read here for the differences between an annulment and a divorce.
SUBMIT YOUR DETAILS AND REQUIREMENTS IN THE FORM TO ARRANGE FOR A CONSULTATION WITH A DIVORCE LAWYER.