RETURN TO ALL ARTICLES POSTED

Mediating A Divorce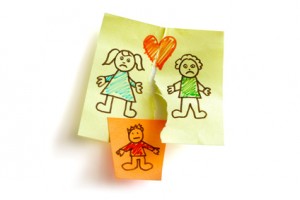 Going through a divorce can be an expensive affair, as well as an emotionally taxing one on all parties involved, not just the divorcing parties themselves but the people around them, especially if there are children involved.
Mediation can thus be an avenue to resolve matters in a more effective and efficient manner, and to try to circumvent the emotional ordeal that divorces, particularly those which are acrimonious.
Recent changes in Family Court have stipulated that mediation and/or counselling is mandatory for divorce cases involving children under 21 years of age. This was in tandem with the setting up of the Child Focused Resolution Centre (CFRC).
Cases are mediated by judge-mediators where couples are encouraged to come to a viable agreement. It is hoped that the mediation process will alleviate a long litigation procedure and reduce stress on the children.
The mediation process is a private one with the couple in a concerted effort to resolve all relevant issues pertaining to dissolving a marriage, such as child custody, child maintenance, division and allocation of property and assets.
When the parties have reached an understanding and agreement on the terms of the divorce, the mediator will prepare a Memorandum of Understanding, which is then submitted to the respective lawyers who will complete the procedure as an uncontested divorce.
SUBMIT YOUR DETAILS AND REQUIREMENTS IN THE FORM TO ARRANGE FOR A CONSULTATION WITH A DIVORCE LAWYER.