Collaborative Family Practice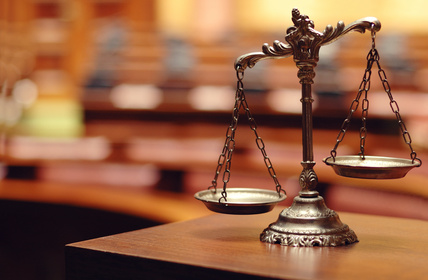 Collaborative Family Practice, commonly abbreviated to CFP, is an alternate method for dealing with marriage annulments, divorces, separations, and other similar processes, which takes place outside of court.
This practice is meant to avoid a long, stressful, and emotionally damaging trial, by instead sorting out all issues pertaining to the separation in a civil and objective manner.  Even in the event that both spouses are willing to peacefully discuss and compromise on the terms of divorce or annulment, consulting with collaborative professionals can raise and solve issues that neither party would have otherwise even considered.
Difference between CFP and normal mediation
The primary difference between CFP and standard mediation is that the best interests of each spouse and child are taken into account, reaching an agreement that helps everyone and hurts no one.  It is not a battle, but rather a diplomatic discussion.  This is especially important when deciding:
Custody

of children;
Child and spousal

support

;
Splitting of property or assets;
Taxes;
Insurance policies that extend to partners and children;
Insurance beneficiary status;
Miscellaneous expenses for children, such as college expenses;
Other situational agreements (such as who is responsible for medical emergencies during school hours, for example).
Each party, including each individual child, should leave the exchange with as little loss to their means of happiness and welfare as possible.
What to expect from Collaborative Family Practice
When engaging in CFP services, both parties involved are expected to agree not to dispute any of the agreed upon terms in court, as doing so would undermine all previous efforts.  They are also expected to provide full cooperation, be truthful, objective, and transparent in all related matters to ensure the best outcome.
Most practices will provide lawyers who have specifically applicable experience and training, as well as child and family advisers to ease the pain of the impending transition.
Costs and the process of Collaborative Family Practice
The CFP process typically costs three to four hundred dollars per hour, with most cases being resolved long before the costs approach what one would pay in litigation expenses.  There are a number of steps to the process:
Both spouses must discuss with a Singapore Mediation Centre-accredited family lawyer to determine the best course of action;
Both spouses, lawyers, and children when necessary will meet a number of times in full confidentiality (meaning that no information is released to the public or may be used in future trials, barring that which relates to finances);
Lawyers generally will not discuss with each other outside of these meetings, and no formal decisions can be made without all parties present.
If you think CFP is a suitable service for you and you wish to find out more, please contact the Singapore Mediation Centre (SMC) at 6332 4366 or email them at enquiries@mediation.com.sg.
If you think CFP is NOT a suitable service for you, you can schedule a consultation with one or more of our featured expert lawyers to understand divorce procedures, how to file for a divorce and its costs.
SUBMIT YOUR DETAILS AND REQUIREMENTS IN THE FORM TO ARRANGE FOR A CONSULTATION with a divorce lawyer.
Read more to understand the Grounds for Divorce.
Find out the difference between a contested divorce and an uncontested divorce.