Adultery Divorce
Written by Ms Iman Ibrahim, Salem Ibrahim LLC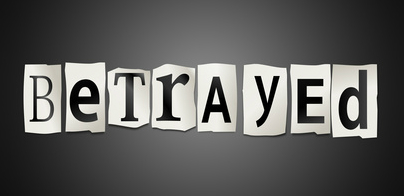 One of the most common reasons for divorce is adultery.
Definition of Adultery (for purpose of divorce)
A situation in which a spouse, based his or her on own volition, engages in a sexual relationship with a person other than his or her lawful spouse.
Divorce on the fact of Adultery

In Singapore, the adultery must be proven and must have created an intolerable atmosphere for the other spouse to live in. If these conditions are met successfully, the Court will be able to grant a divorce on the grounds that the marriage has irretrievably broken down.
Proving Adultery

If the spouse being accused of adultery is willing to admit to the adultery, then the divorce proceedings can move forward uncontested. You can engage a uncontested divorce lawyer to represent you. It would be straightforward for the Court to grant you a divorce.
It is rare that a spouse is willing to admit to adultery.
In most cases, the adultery must be proven by the spouse accusing the other of adultery. This is done by submitting to the Court evidence from a person who has witnessed the adultery, and usually takes the form of a report from a private investigator. This can entail significant expense as the private investigator may need to spend many hours on surveillance. All too often, the private investigator's fees work out more than the divorce cost plus you have no guarantee that the private investigator is able to obtain conclusive evidence of your spouse engaging in a sexual relationship with a third party.
Therefore, it is essential that proof of the adultery be obtained prior to the actual allegation being made in divorce proceeding. This requires proactive steps the moment that you become aware of, or suspects, adultery is taking place. This will entail steps to either prove the adultery or an attempt to save the marriage, whichever is considered desirable and appropriate.
Lack of concrete evidence
If you can't afford the expense of a private investigator or have insufficient evidence to prove the adultery, it does not mean you cannot achieve a divorce. As long as you do have some basis to believe that your spouse is having an intimate relationship with someone outside your marriage, you could achieve a divorce based on 'unreasonable behaviour'.
Time limit for filing for divorce based on

the basis

of Adultery
It is important to note that the law states that if, after the adultery has become known, the couple continues to live together for a period of six months or more then adultery may not be used as reason for the divorce. If a couple continues to live together for more than 6 months after the adultery has become known, the court will assume that the adultery has been accepted and forgiven.
Let us help you win your rights
At SgDivorceHelp.com, we understand you are undergoing a stressful life event. Considering all of the complexities involved, it is exceptionally advantageous for you to consult with an experienced divorce lawyer prior to moving forward with the divorce. Don't go through this tumultuous battle alone.
When you engage an expert contested divorce lawyer, you will receive professional help to go through the divorce process. Sgdivorcehelp.com is here to help you minimise the uncertainties in the most effective and efficient way. From our Directory, you can shortlist the best divorce lawyer in Singapore to represent you, whether it is pertaining to divorce, separation or annulment.
SUBMIT YOUR DETAILS AND REQUIREMENTS IN THE FORM TO ARRANGE FOR A CONSULTATION with a divorce lawyer.
Click here to understand more on the grounds of divorce.