Contested Divorce Lawyer
Written by Dr Anamah Tan, Ann Tan & Associates
There are many individuals, facing divorce, who understand that a divorce proceeding could end up being a long, drawn out affair that may ultimately lead to unfair results. This is precisely the reason why they are interested in obtaining the best divorce lawyer in Singapore, in order to represent their interests.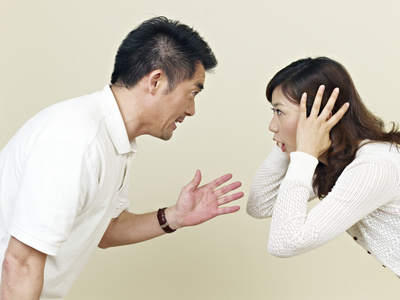 An uncontested divorce denotes a situation in which both spouses are in complete agreement over the arrangements and issues upon divorce, which means that they can usually avoid expensive legal fee. A single lawyer is engaged to draw up a Consent Court Order for both parties.
On the other hand, a contested divorce is a completely different ball game altogether. You may have an agreement with your spouse to divorce, however, in most cases you probably find it difficult to come to a consensus on all outstanding matters in your marriage.
Since the issues that are to be decided in the divorce proceedings can be of a very serious nature, procuring the services of an experienced contested divorce lawyer can be seen as an absolute necessity. These issues can include:
division of assets such as house, land, car(s), investments and a number of other potential items that will require a legal agreement for equitable division
child visitation rights
amount of monetary support that needs to be made on a monthly basis. Maintenance and/or

child support
The best way to proceed in a contested divorce proceeding is to first meet with a divorce lawyer that specialises in contested divorces. This will give you an idea of everything that will be involved when it comes to the contested divorce negotiations.
A good number of individuals will even express surprise at the things that will need to be settled prior to the divorce finalisation. The reason for this can be due to the fact that their attention may have been only focused on one or two items, such as those relating to their children, so some of the financial details were overlooked.
This is one of the benefits of securing a good experienced divorce lawyer who is able to explain all of the issues that will need to be looked into, so that no "surprises" will pop up in the midst of the divorce proceedings. You will have the lawyer working on your side to make sure that the final financial and asset decisions are fair and equitable for you. You may also wish to engage in Collaborative Family Practice to avoid a lengthy and expensive contested divorce.
SUBMIT YOUR DETAILS AND REQUIREMENTS IN THE FORM TO ARRANGE FOR A CONSULTATION WITH A DIVORCE LAWYER.
Do you have a ground for divorce? Click here to find out.
You may also wish to find out how to file for a divorce without a lawyer.