Contested vs Uncontested Divorce
The Singapore Family Law Courts require couples filing for divorce to fulfil certain criteria to prove that the marriage has irreversibly broken down and is beyond saving before they can proceed. These would constitute the following conditions:
Filing for Divorce – the process
The divorce process can be segmented into two stages:
Stage 1: where the courts have to decide if there are reliable grounds for divorce
Stage 2: where the courts decide on ancillary matters such as child custody, child support, spousal support, division of matrimonial assets
Uncontested Divorce
Should both parties are agreeable to the terms of the divorce, this would constitute an uncontested divorce. An uncontested divorce is a simple procedure as both parties are amenable to the dissolution of the marriage as well as the settlement of all ancillary matters.
In such situations, legal fees are minimal as the couple only need employ the services of one lawyer to draw up the necessary documents for submission to the Courts on behalf of both parties.
These divorce proceedings are also settled swiftly as hearing takes only a few minutes and are often resolved quietly.
Parties can opt for either chamber or open court hearings:
Chamber

hearing held in Judge's chamber, which is private and held only between both divorcing parties
grounds for divorce fall within Section 95 of the Women's Charter, i.e. sole basis for divorce is irrevocable breakdown of marriage
the party filing for divorce, or the Plaintiff, needs to confirm that the Statement of Claim and Statement of Particulars are accurate
the Defendant will then file Memorandum of Appearance consenting to the divorce
should the court be satisfied the marriage has broken down irretrievably, divorce will be granted in the private chambers with no necessity for both parties to be in attendance
Open Court hearing

hearing will be done in court which is open to members of the public
based on section 105 and 106 of the Women's Charter,
and where the court is not satisfied that the marriage has broken down irretrievably
Plaintiff will file Request for Setting Down Action for Trial
Plaintiff will be placed in witness box to answer queries on the marriage, children and ground for action
once both parties have agreed on all ancillary matters, e.g. an Agreed Parenting Plan for children below 21 years of age and an Agreed Matrimonial Property Plan wih regards to HDB flats, a Draft Consent Order can be filed.
a Judge will listen to both parties as well as witness accounts and decide if the marriage, has in fact, broken down irrevocably
once a Judge is satisfied that grounds for divorce and all ancillary matters have been completed, an Interim Judgements is granted
the Interim Judgements will be made final after 3 months
Benefits of Uncontested Divorce
more simple
efficient – hearings typically last only 10 minutes
inexpensive – only 1 lawyer is necessary to file documents
Contested Divorce
Matters, however, become complicated when parties do not see eye to eye on the dissolution of their marriage, especially with regards to ancillary matters like spousal maintenance, child custody issues, child support, visitation rights, assets division. Parties may feel that claims by the other party are unfair and unreasonable and decide to file a counterclaim. Such disputes could be due to both parties not agreeing on the period of separation; child custodial issues; child support; spousal maintenance; how to divide up joint property and assets; how much each party is entitled to.
Contesting the Writ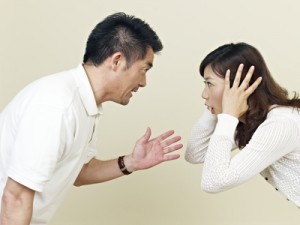 A Defendant who is contesting the Writ has 22 days from the date of service of the Writ of Divorce to file a Defence and to serve it to the Plaintiff.
If no Defence is filed, the Plaintiff can thus proceed with the Writ as an uncontested action
If a Defence is filed, the Plaintiff is to file a Reply to Defence for counter claim within 14 days from the date of service of the Defence
Pre-Trial Conference
Whilst uncontested divorces go directly to hearing upon issuance of a Writ of Divorce, contested divorce cases have to through a Pre-Trial Conference.
Pre-Trial Conferences can also take the form of Mediation, where both parties sit down to try to iron out as much of the contested issues as possible before going to hearing.
The objective of a Pre-Trial Conference is to resolve as many of the issues before going for a hearing.
Issues with Contested Divorce
Often, contested divorce proceedings can go on for long periods as counsel for both parties pull out affidavits, documentary evidence, and witness testimonies to support their case.
Such proceedings can be emotionally trying for all involved parties, as cross examinations take place as legal counsel for both attempt to prove their points. The unpleasantness can be especially harsh on the children involved
Contested Divorce can also be financially prohibitive as legal counsel has to be attained on both sides, as well as many other costs such as hiring private investigators, and payments for the various services that need to be undertaken to uncover and prepare documents and information relevant to the case.
SUBMIT YOUR DETAILS AND REQUIREMENTS IN THE FORM TO ARRANGE FOR A CONSULTATION WITH A DIVORCE LAWYER.