Cost of Divorce in Singapore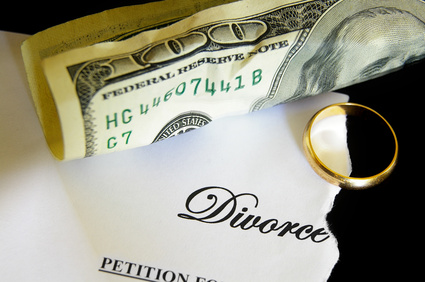 In addition to all of the emotional distress involved with a divorce, one has to consider the practical aspects, as well. This means that when a marriage has come to an end and a divorce is imminent, you will need to consider the financial aspects of a divorce, for example the division of your matrimonial assets and maintenance for your children. In addition, you will also need to consider the cost of your divorce proceedings.
The cost of divorce proceedings in Singapore can vary based on the experience of your lawyer and complexity of the case. One of the best ways to ascertain how much your divorce will cost is to set up an appointment and speak directly with our lawyer/s. This will also give you a better idea of the lawyer's qualifications, your rapport with him/her and other qualities that may be important to you.
Legal Fees
Legal fees are typically divided into two parts:
professional charges that you pay your lawyer for their legal expertise and representation and
disbursements, such as filing fees for your divorce papers, Court fees, commissioning fees, transport and photocopying expenses. If the law firm that you have engaged is GST-registered, you will have to incur GST charges as well.
Legal fees may be charged on a fixed-fee basis (typically for uncontested divorces) or on an hourly-rate basis
Initial Consultation

While your first consultation with a lawyer is usually free, some lawyers may charge a minimal consultation fee that may be waived if you ultimately engage him/her as your lawyer.
Uncontested Divorce

The basic cost of your divorce if you represent yourself and if your divorce and ancillary matters are both uncontested is in the region of S$500.00, i.e. the usual disbursements that will be incurred when filing the necessary documentation for your divorce. This is the bare minimum that you need to bear for an uncontested divorce.
However, if you wish to engage a lawyer to assist you with the divorce (e.g. attend Court on your behalf) and advise you on your rights and liabilities, the total cost of an uncontested divorce in Singapore will usually start from $2000.00. That being said, the total cost of an uncontested divorce can still vary and depend on the experience of your lawyer and complexity of the case.
You may have encountered firms that market their fees for uncontested divorces from as low as $999.00. Do ensure you ascertain all the hidden costs involved before engaging your lawyer. You may wish to check whether the legal fees for your uncontested divorce include your lawyer's attendance and representation of your interests at mediation, as mediation is compulsory for all couples with children aged 21 years and below where the divorce and ancillary matters are not initially agreed. You may also wish to check whether the legal fees include holistic advice on your ancillary matters (i.e. maintenance, children issues, division of matrimonial assets) and post-divorce financial planning, with an agreement on the legal fees that you may have to incur if you are unable to reach an agreement with your spouse on the divorce and/or ancillary matters .
As is the case with all service providers, it is best to clarify all matters relating to legal fees before engaging your lawyer to prevent any misunderstandings.
The duration for an uncontested divorce, from commencement to Final Judgment is usually between two to six months.
The cost of contested divorce proceeding and contested ancillary matters will generally run much higher than an uncontested divorce, and can cost in excess of $10,000 or more.
The duration of the contested divorce and/or contested ancillary matters proceedings will greatly depend on the complexity of the case, including whether there is a need for application for discovery of documents if your spouse does not fully disclose his/her income and assets, or applications for interim relief such as interim maintenance while the divorce is ongoing.
Contested divorce proceedings and contested ancillary matters generally take much longer to resolve than an uncontested case. Depending on the value of your matrimonial assets and the disputed issues involved, the duration can range from between six months and two or three years.
As you can see, it is important to bear in mind the costs that are associated with a divorce so that you can consider all aspects of your divorce in a holistic manner. The cost of your divorce may also have an impact on your decision as to whether to enter into a settlement with your spouse on the divorce and ancillary matters. By being well informed of all the costs associated with your divorce, you can avoid future regret and the feeling that one has been shortchanged.
SUBMIT YOUR DETAILS AND REQUIREMENTS IN THE FORM TO ARRANGE FOR A CONSULTATION WITH A DIVORCE LAWYER.