Questions About Divorce
If you have any questions about divorce, submit your details and requirements in the form. You shall be contacted by a lawyer in the next 24 hours for your consultation.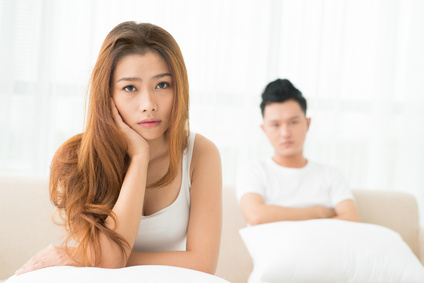 When a marriage breaks down and you are considering a divorce, it natural that you would wish to evade the negative emotions that will come with the highly impending legal drama and tussle. You would first need to quip yourself with some basic knowledge on divorce procedures, grounds of divorce and cost of divorce in Singapore. We aim to offer basic information on Frequently Asked Questions (FAQ) on divorce to give you a head start.
It is important to note that this information does not substitute the consultation of a qualified legal advisor base on the merits of your case.
Q. What is a Divorce in Singapore?
Divorce is a legal dissolution of a marriage.
There are two parts to a divorce proceeding in Singapore. To read up more about it, you can click on the link Divorce Procedures.
Q. Who can apply for a divorce in the Family Court of Singapore?
Either of the spouses can apply for a divorce in the Family Court if you fulfil 2 main criteria.
To know your eligibility to put up an application, click here for Grounds for Divorce.
For couples married for a period less than 3 years, you can only apply for divorce if special permission is awarded by the District Judge.
For Muslim couples, please check under the Muslim Law if you are eligible before proceeding to file for a divorce. The Family Court has no jurisdiction over such marriages.
Q. What are the legal requirements for a divorce in Singapore?
Only the Family Court can approve a divorce if your marriage is proven to be irretrievably broken down.
You must present proof a valid reason qualify for divorce. To know the requirements, please click here to find out the Grounds for Divorce in Singapore.
Q. How do I apply for a divorce in Singapore?
You can either file an application on your own or engage professional lawyer to file the documents through the Electronic Filing System (EFS).
You can find out more details on the Divorce Procedures and Cost of Divorce in Singapore.
Q. What if my spouse cannot be located?
Regardless, you can proceed with the application in the Family Court. As you are required to serve the Writ of Divorce and the relevant documents to your spouse, you will need to determine his/her whereabouts and your grounds of divorce.
If you have no idea for a long period of time on the whereabouts of your spouse, you can read up about Divorce on Grounds of Desertion.
Q. Can I oppose a Divorce application filed by my spouse?
Yes, you certainly can.
It is imperative that you keep to the correct legal procedures. You need to be certain on the divorce procedures and speak to a divorce lawyer to know your rights to establish what you are opposing to.
Q. Can a contested divorce be avoided?
Yes. An uncontested proceeding is highly recommended.
This is definitely a better route to take as a contested divorce proceeding and ancillary matter hearing are both time draining and expensive.
Q. Can I proceed with divorce without a lawyer in Singapore?
Yes you can proceed with the application to divorce on your own.
The divorce procedures must be adhered to strictly. You must be prepared to file the required documents and make the payment to the cost of divorce on your own.
You need to note that the Family Court cannot provide you any advice along the process. Only a professional divorce lawyer can give you the legal expertise and guidance in your best interest.
Q. When can I remarry after divorce?
You are eligible to remarry once you obtain the Final Judgment from the Family Court. You must wait for at least three months after the interim judgement is issued. The court will only grant you the Certificate of Making Interim Judgment Final once all the ancillary matters have been dealt with.
How we can help you
To avoid the likely stress from the drama ensuing a divorce proceeding, speak to a professional family lawyers. Our featured lawyers can help you secure a just and speedy settlement.
Email: ask@sgdivorcehelp.com