Address:
47A Circular Road Singapore 049402
Telephone:
Fax:
6225 5687
Website:
Language(s) Spoken
English, Mandarin, Bahasa Melayu, Tamil, Vietnamese, Teochew, Hokkien, Cantonese
Company Profile
Awards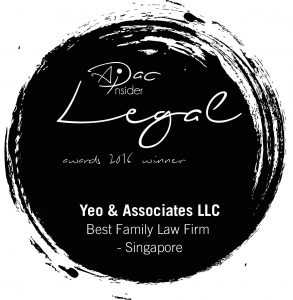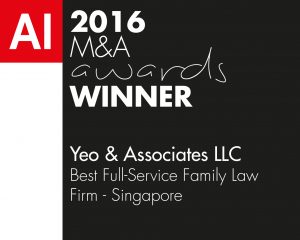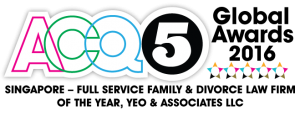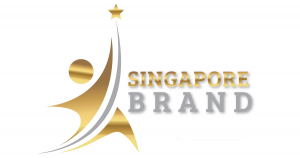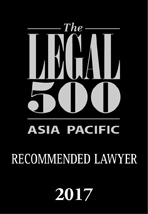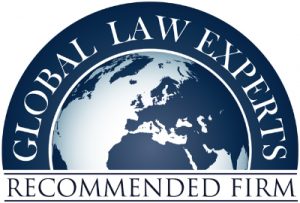 Acquisition International 2016 M&A Awards
Best Full-Service Family Law Firm – Singapore

APAC Insider 2016 Legal Awards
Best Family Law Firm 2016– Singapore
ACQ5 Global Awards 2016
Singapore – Full Service Family & Divorce Law Firm of the Year- Yeo & Associates LLC
Singapore – Full Service Family Lawyer of the Year – Beatrice Yeo Poh Tiang

SingaporeBrand
Successful Singapore homegrown brand
The Legal 500 Asia Pacific 2017 Edition
Recommended Lawyer
Global Law Experts
Only Recommended Divorce Law Expert in Singapore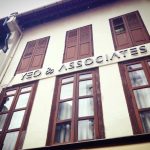 Yeo & Associates LLC, under the robust leadership of Beatrice Yeo, has garnered for itself a sound and reputable standing in the Family Law arena in Singapore.
Featuring a team with a wide-ranging and in-depth expertise covering all facets of matrimonial law has seen Yeo & Associates LLC being a highly sought after firm for those looking to engage legal services connect to to Family Law such as Domestic Violence, Nuptial Agreements, and all aspects of Divorce like Deed of Separation, Child Custody & Support, Matrimonial Assets Division, and Spousal Maintenance.
Whilst Yeo & Associates LLC is renowned for its capabilities in matters related to Family Law, the firm is also a preferred choice for those looking toresolve family disputes due to acrimonious situations in their family business, or to manage the distribution of assets upon the demise of a family member, as well as the setting up of trusts and foundations for family members.
Yeo & Associates LLC has also earned a solid reputation for itself as a company that provides all-inclusive legal services at fair and viable rates regardless of their clientele's financial stature,subsequently garnering itself constant referrals from their satisfied clients. It is a testament to its standing amongst the legal community that the firm is also often approached by their fellow lawyers for consultations on complicated matrimonial procedures.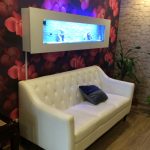 Yeo & Associates LLC prides itself on being able to provide full ad comprehensive legal services for their clients, thus ensuring peace of mind that the same legal team handling their divorce will also be assisting them in managing the division of their matrimonial assets post-divorce.
Clients are assured of personal and specialized attention at every stage and can draw confidence from the fact that although the team at Yeo & Associates LLC is equipped with a wealth of experience and knowledge of the legal intricacies of the Family Court, they do not rest on their laurels but are always motivated to vigorously push themselves in acquiring the latest legal know-how and raise their personal and collective proficiency so as to provide the best for those they represent.
Follow them on FaceBook at https://www.facebook.com/yeolaw.sg/
Contact now to enquire on their fixed fee.
FAMILY LAW PRACTITIONERS
Ms Beatrice Yeo Poh Tiang

Managing Director

Ms Alyssa Mundo

Lawyer

Mr Ryan Yu Gen Xian

Lawyer

Ms Rabia Mahmood

Lawyer
AREAS OF MATRIMONIAL LAW PRACTICE
Annulment

Separation

Simplified Divorce

Uncontested Divorce

Contested Divorce

Muslim Divorce

Cross Jurisdiction Divorce

Division of Matrimonial Assets

Maintenance for Spouse and Child

Maintenance Summons

Child Custody, Care & Control/Access

Domestic Violence & Personal Protection Order

Wills

Power of Attorney/Lasting Power of Attorney

Prenuptial and Postnuptial Agreements

Mental Capacity Act
LEGAL FEES
Cost and procedures consultation free

From $1500