RETURN TO ALL ARTICLES POSTED

Enforced Counselling and Mediation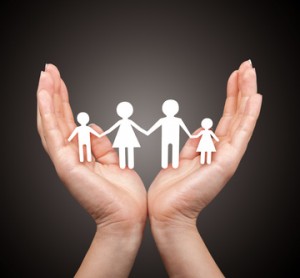 Couples filing for divorce with children below 21 years of age are obligated to go for counselling and mediation at Child Focused Resolution Centres (CFRC).
Child Focused Resolution Centre
The Child Focused Resolution Centre was established as an early forum for divorcing parents to discuss their children's care management issues in a conciliatory manner.
Such sessions were targeted as focused attempts to reduce any animosity or hostility for the welfare of the children involved.
It is hoped that by going through the counselling and mediation process, the parties involved can focus on their parental roles and work together in making sound, responsible decisions on the parenting and care management of their children after the divorce.
The CFRC team comprises judges, counsellors, psychologists and social workers with a wide array of experience and expertise in areas relating to child welfare. The team's role is to facilitate communication between divorcing parents and getting them to disengage from their disputes and focus instead on the children's wellbeing.
Such early intervention is hoped to be able to alleviate the acrimony between the divorcing parents and hopefully reduce chances of an adversarial court trial that can be an emotional and psychological burden on the children involved.
From Divorce to Counselling & Mediation to Resolution
Once divorce papers have been filed, it is mandatory for the divorcing couple to attend counselling and mediation sessions at the CFRC
The first session of CFRC conference will see attendance by legal representatives from both parties, judge-mediators and family counsellors
Family counsellors will discuss with both parties issues relevant to their marital and family situation to gather information and form a clearer picture of the situation
Mediation sessions are made available to discuss, clarify, and resolve custody and access issues
Once both parties have agreed on the terms, a resolution is recorded by the judge, which is binding in court
However, failure to resolve issues will lead to litigation, and all information shared during CFRC is deemed confidential and not eligible to be used as evidence
TO FIND OUT MORE OR IF YOU ARE IN NEED OF PROFESSIONAL ADVICE, PLEASE SUBMIT YOUR DETAILS AND REQUIREMENTS IN THE FORM TO ARRANGE FOR A CONSULTATION WITH A DIVORCE LAWYER.