RETURN TO ALL ARTICLES POSTED

The 3 Year Rule – An Exception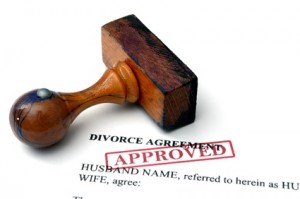 Couples intending to file for divorce in Singapore have to satisfy the criteria of having been legally married for a period of 3 years before they are able to proceed. This rule under the Singapore law was drafted to protect the sanctity of marriage and to ensure that couples do not enter into marriage rashly or hasten towards divorce without thought or consideration.
Does this mean then that couples MUST wait out the 3 years before they can file? Not necessarily. There is an exception to the 3 year rule. If a party is able to show that he or she is suffering from exceptional hardship or has had to endure exceptional depravity in the marriage then that party has recourse to apply for a divorce.
Exceptional hardship
Singapore courts rule that exceptional hardship is determined as issues the couple face in the marriage to be out of the ordinary and is more than can be reasonably endured by a person. The hardship can arise either from past misconduct of a spouse, hardship currently being suffered or the hardship that one has to endure to wait out the 3 year rule.
Exceptional depravity
Singapore courts may also rule to dismiss the 3 year rule if there are extreme circumstances that are plaguing the marriage. Some examples of such extreme circumstances could range from:
Physical abuse
Mental and emotional abuse
Unusual and cruel adultery – the adultery case has to be intense, excessive and significantly distressing to be taken into consideration. Examples could include committing adultery copious times and with numerous partners, adultery with a maid, adultery with a relative or close friend of the partner, or even committing adultery on the matrimonial bed.
Homosexual inclinations in either party
Burden of proof
The onus is on the party filing to prove that he or she is suffering exceptional hardship or that the other party has behaved with exceptional depravity. In such cases, reports from private investigators and psychiatric assessment would be important supporting evidences.
Other criteria
Before the courts are able to approve an application to proceed with a writ for divorce, parties also have to satisfy 2 other criteria:
Singapore is a permanent place of residence for either party at the beginning of divorce proceedings
Either party has resided in Singapore for at least 3 years prior to divorce proceedings
Read more on grounds for divorce here.
SUBMIT YOUR DETAILS AND REQUIREMENTS IN THE FORM TO ARRANGE FOR A CONSULTATION WITH A DIVORCE LAWYER.