RETURN TO ALL ARTICLES POSTED

Drafting A Will During Divorce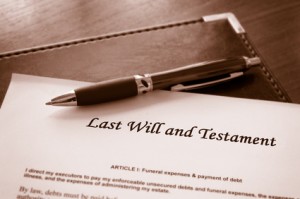 It is a common occurrence for married couples to appoint each other as Executors of their will, or to appoint as their beneficiaries, or both.
When that marriage falls apart, and heads towards a divorce, often times many forget about their wills, being so caught up in the emotional roller coaster and the proceedings of the legal action.
This could prove to be fatal.
Of course, at this point in time, you probably no longer want your spouse to be your beneficiary, or the Executor of your estate. It is thus critical that the moment you decide to dissolve your marriage, you should then make amendments to the contents of your will.
If you fail to do so, and you pass away during the divorce proceedings, your will and its instructions are still in effect, which means if your spouse is stated as the beneficiary, then he will get everything that had been bequeathed to him in the will.
Should you pass away without a will and the divorce proceedings are still underway and not yet finalised, then your spouse is entitled to half of all your assets under the Intestate Succession Act. Therefore, it is imperative that you immediately draw up a will upon starting divorce proceedings to avoid this and to ensure that your estate is left exactly to who you want to leave it to.
TO FIND OUT MORE OR IF YOU ARE IN NEED OF PROFESSIONAL ADVICE, PLEASE SUBMIT YOUR DETAILS AND REQUIREMENTS IN THE FORM TO ARRANGE FOR A CONSULTATION WITH A DIVORCE LAWYER.