RETURN TO ALL ARTICLES POSTED

Hearing for Ancillary Matters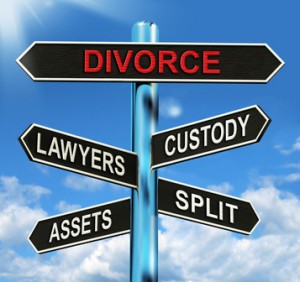 Many think that once the Court passes judgement on their divorce case, that is the end of the matter. In fact, that is far from the truth. In most divorce cases, there is still property to be divided; there may be child custody issues to resolve; there are maintenance matters that need to be ascertained and decided upon.
The Court will thus set a date for an Ancillary Matters Pre-Trial Conference (APTC), where ancillary matters will then be decided upon. Both parties are then required to fill in the Affidavit of Assets and Means prior to the first APTC.
The first APTC is a closed session with only the lawyers in attendance. Both parties will be asked if they're willing to consider each other's proposal via mediation. Should mediation be successful, then a court order is issued based on the recorded agreements. Otherwise a second APTC is filed where affidavits are exchanged and parties can be summoned for interrogatories and discoveries.
In a situation of contested assets, the court will take a few factors into consideration in an effort to achieve fairness:
Each party's degree of financial contribution towards assets
The part each party played in contributing towards the family's welfare
The value each party played in supporting the other party to pursue a career
Debts owed for the family's benefit, either jointly, individually or for the child
The needs of the child
The premises of any pre-nuptial agreement
The financial situation of each party post divorce
Once the Ancillary Matters order is passed, parties have 14 days to lodge an appeal should they not be in agreement with the judgement.
TO FIND OUT MORE OR IF YOU ARE IN NEED OF PROFESSIONAL ADVICE, PLEASE SUBMIT YOUR DETAILS AND REQUIREMENTS IN THE FORM TO ARRANGE FOR A CONSULTATION WITH A DIVORCE LAWYER.