RETURN TO ALL ARTICLES POSTED

Resolving the CPF issue in a Divorce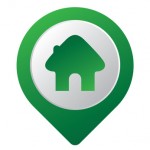 One of the main areas of contention in a divorce proceeding is the division of matrimonial assets. Typically for most couples, they would have jointly used their funds from their CPF contributions in purchasing their matrimonial homes.
In a divorce proceeding where both parties have agreed to sell their matrimonial home, the CPF funds that were used from each party's accounts need to be reinstated to said accounts. This amount will be the principal CPF amount that was withdrawn as well as any interest accrued.
In cases where parties are 55 years or older, the CPF refund will go into their Retirement Account until the Minimum Sum is reached. Funds will also be refunded into the Medisave Account until the Minimum Sum is reached. Should there be excess funds after both accounts have been topped up, the funds will then be channelled back into the CPF account.
Read more about matrimonial assets here.
TO FIND OUT MORE OR IF YOU ARE IN NEED OF PROFESSIONAL ADVICE, PLEASE SUBMIT YOUR DETAILS AND REQUIREMENTS IN THE FORM TO ARRANGE FOR A CONSULTATION WITH A DIVORCE LAWYER.