RETURN TO ALL ARTICLES POSTED

Marital Rape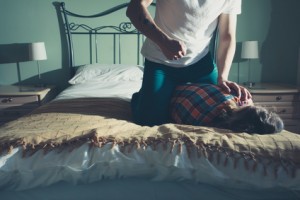 Marital or spousal rape is defined as non consensual sex forced upon a spouse and can be categorised as domestic sexual violence.
Previously, husbands forcing sex on their wives were not criminalised based on the traditional notion that they have a right to start a family. Husbands were also protected by religious institutions which condoned husbands demand for sex regardless of their wives wishes.
Recent changes in family law, however, now protect women against domestic sexual abuse. A man can now be charged with the rape of his women under the following conditions:
Couple are living apart due to:

Interim judgement of divorce
Written separation agreement
Decree or judgement of judicial separation

Proceedings have commenced for divorce or judicial separation
Court injunction restraining the husband against sex with his wife
The wife has acquired a Personal Protection Order (PPO) against the husband
A husband forcing sex on his wife can also be charged under the penal code for the following offences:
voluntarily causing hurt to his wife
causing grievous hurt
wrongful restraint
sexual penetration
Although these carry less severe charges, they still offer some protection to the wife.
TO FIND OUT MORE OR IF YOU ARE IN NEED OF PROFESSIONAL ADVICE, PLEASE SUBMIT YOUR DETAILS AND REQUIREMENTS IN THE FORM TO ARRANGE FOR A CONSULTATION WITH A DIVORCE LAWYER.