RETURN TO ALL ARTICLES POSTED

Personal Protection Orders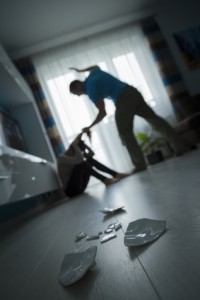 When you say "I do" you think of happily ever after, that you have found the perfect person to spend the rest of your days with, to start a beautiful family and settle down into domestic bliss. Unfortunately, sometimes, that dream turns into a nightmare, and you now find yourself living in untenable conditions where you are subjected to either verbal abuse, emotional abuse, psychological abuse, physical abuse, or perhaps even all the above.
Personal Protection Order
You do NOT have to be trapped. You do NOT have to remain a victim of domestic violence. You have rights and legal recourse. One of these options is applying to the Family Court for a Personal Protection Orders (PPO). To be granted a PPO, you need to show that there is a domestic relationship between you and the aggressor. The Court can use the PPO to order the offender to stop using violence against another family member, or to incite or assist another person to commit violence against a family member.
Domestic Exclusion Order
Other than the PPO, you can also apply for the Domestic Exclusion Order where you are granted access to your home and can remain there whilst the aggressor is ordered to leave the home and prohibited from entering the home or portions of it.
Expedited Order
Another form of PPO is the Expedited Order. This is an urgent PPO that is normally granted before a trial. The Family Court will issue this PPO if it is deemed that the victim is in danger of physical harm. The Expedited Order is temporary PPO and valid for 28 days or until the trial begins.
These applications can be expedited if evidence can be shown of violence having taken place, such as police reports or medical reports. Obtaining PPO can also sometimes facilitate divorce proceedings as it is proof of violence within the domestic relationship.
TO FIND OUT MORE OR IF YOU ARE IN NEED OF PROFESSIONAL ADVICE, PLEASE SUBMIT YOUR DETAILS AND REQUIREMENTS IN THE FORM TO ARRANGE FOR A CONSULTATION WITH A DIVORCE LAWYER.