Lawyer For Divorce
When one makes the difficult decision of going through with a divorce and therefore putting an end to one's marriage, one of the important decisions after would be either if you want to pursue the matter on your own or to engage the services of a lawyer.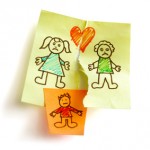 Legally, you are allowed to represent yourself in the divorce application, a situation which is known as "acting in person". However, doing so does not mean that you are excused from the legal, procedural and formal needs of carrying out Court proceedings. Thus, the onus is on you to ensure that all court documents are filed correctly and in the right format and all filing fees are paid accurately and that these forms are submitted through e-litigation.
The key thing to note if you are applying in person is that the Family Justice Courts is not allowed to provide you with any advice or considerations on the divorce process. Only a lawyer who is qualified and versed in family law will be able to advise you on the valid points of your divorce.
Applying for divorce by engaging a divorce lawyer
Thus, engaging the services of an experienced lawyer who is able to help you go through the process in a thorough manner can be a more prudent direction to take.
A qualified family lawyer will be able to counsel you on the divorce proceedings and all that it entails, including what each party can apply for:
Before you search for legal services though, first and foremost it is important that you equip yourself with some basic information regarding the process, for example:
In this instance a lawyer can advice you on the factors the Court will take into consideration to determine the division:
The monetary contribution by each spouse towards the acquiring or improvement of the family home
Any work each party had contributed towards the acquiring or improvement of the family home
The non-financial contribution that each party had contributed towards the welfare of the family
Any debts taken by either party that had benefited the family
The needs of the children
Making sure that you have all your documents in order will also help the lawyer to assess the situation more precisely. Documents that relate to the matrimonial home, your salary statements, CPF statements and Income Tax statements will be able to give him or her a good overview of the financial situation leading into the divorce.
It is important to have that basic overview as it would be useful when you have that first appointment in considering a lawyer for divorce.
There is no scarcity of law firms in Singapore and there are many avenues to finding one who will suit you in terms of years of experience, knowledge and budget.
Looking for divorce lawyers
An option is to ask around your circle of friends for recommendations. It is always reliable to be recommended by someone who has had a positive personal experience in their own process.
Online advertisements and web portals are also other possibilities in looking for potential legal firms as many legal firms advertise their services online. From the advertisements and websites you could peruse profiles of the lawyers and law firms.
Click here to see our list of qualified family lawyers
Once you have shortlisted some lawyers or legal firms, the next step would be to contact them for a consultation. The initial consultation is when you can clarify the points of your case and discus how much work would be involved, if it only requires paper work or will the lawyer be required to attend court.
A good lawyer will listen to your issues to understand your problems and what do you hope to gain. The lawyer will then be able to advise you on how to proceed with your case.
The services that are to be rendered will also determine the cost of the lawyer's services. Most lawyers offer a fixed fee rate for uncontested divorces. If a divorce is contested, however, rates will vary depending on how complicated the case gets.
At the end of the day, getting a lawyer for divorce is a very personal matter. It is important that you have a good personal connection with the lawyer whose service you eventually decide to engage as you will probably be spending quite a lot of time with your legal counsel and he or she will be privy to a lot of your personal matters. Therefore it is important that you feel comfortable with the lawyer you eventually decide upon.
SUBMIT YOUR DETAILS AND REQUIREMENTS IN THE FORM TO ARRANGE FOR A CONSULTATION WITH A DIVORCE LAWYER.