Divorce Lawyer For Women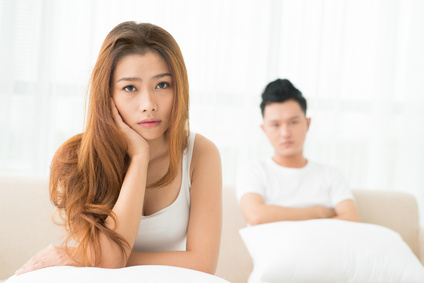 We all know that the stress of a divorce can be seriously taxing, both emotionally and physically. Striving to be the "perfect" wife/mother and providing a comforting, stable home for your children has suddenly become an elusive dream. The future you imagined is now gone and you're trying to figure out where to go from here.
During such stressful times, it can often be extremely difficult to make confident choices with no assistance. This is why it's advised that you engage the services of a professional.
A seasoned divorce lawyer can view your situation from a woman's point of view, exercise your rights, safeguard your interests and assure that you are making the correct decisions for you as well as your children.
But choosing your law firm may seem, at first, to be quite daunting. As long as you choose an experienced lawyer, it does not matter if the lawyer is from a big, medium or a sole-proprietary law firm. What counts, is the lawyers' experience, expertise, knowledge and ability to see the difference between a woman's and a man's set of priorities.
A good lawyer should understand the most complex issues related to divorce, such as custody issue details, problems that have arisen from emotional and abuse issues as well as international disputes involving women who are currently located (or planning to relocate) in a different country. He/She should also have an intimate knowledge of a mother's concern regarding child support, alimony and enforcement options and can discuss this, in detail, with you at the very beginning.
Your chosen lawyer should strive to ensure that your personal protection is maintained in cases of either physical or mental abuse and/or harassment. As a concerned mother, you may also want to specify details pertaining to Grandparent's Rights, Guardianship and other related family business issues.
An experienced Family Law attorney is acutely aware of their client's initial and foremost concerns as to what lies ahead for their children as well as themselves. He/she will take a more proactive approach by identifying their client's needs, at the very beginning of the divorce process. This is far more advantageous than merely going over the rules of law, without taking a woman's/mother's concerns regarding just how those laws can protect their legal interests.
In the long run, it's important to understand that women require a strong advocate in these times in which today's legal rulings don't always favor a woman, a mother or her children. Our featured lawyers have been selected by women who are looking for this type of sensitive divorce representation.
SUBMIT YOUR DETAILS AND REQUIREMENTS IN THE FORM TO ARRANGE FOR A CONSULTATION WITH A DIVORCE LAWYER.