Divorce and Wills
Written by Ms Beatrice Yeo Poh Tiang, Yeo & Assocates LLC
It is a common practice for most married couples in Singapore to name their spouses as their beneficiary in their wills. After all, this would be the person they imagine has the most concern for their welfare, the person they would grow old with and who would take care of them in their twilight years and thus be the most entitled to benefit from their estates and take the valuables and monies after he/she passed on.
However, sometimes things do not go as planned, and in the advent of a divorce, there are some practical matters that need to be addressed.
When the marriage has irretrievably broken down, the first order of the day typically is to consult a divorce lawyer – to make an application for a Writ for Divorce and to work out all related issues towards the dissolution of the marriage.
Amidst the proceedings of the divorce, many people forget about one key and crucial component – the Will.
Why is it such a vital element that requires instant action?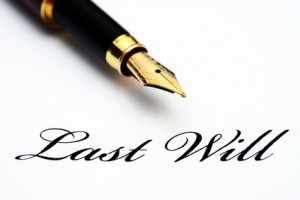 Should the beneficiary of your will be your soon to be ex-spouse, there are many implications that are attached to that fact. The most important one being that should you die during the divorce process, the other party is entitled to at least half or all of all your properties, as stated under the Intestate Succession Act. It is useful to note that your will is a binding document in a court of law and its contents in effect despite the fact that you have begun commencement of the divorce process. In fact, unless you re-write a new will, your spouse has legal claim to inherit your properties if he/she is the beneficiary named in your will and they can enforce such rights in the courts without much difficulty.
Thus, if you want to bequeath your properties to someone else, e.g. members of your family like your children, siblings, or parents, you may wish to make a new will changing the details and naming your new beneficiaries and executors amidst your divorce proceedings or before the proceedings.
The first order of business then, when you have irrevocably decided to proceed with a divorce, is to meet with your lawyers and discuss making a new will.
Whilst it is feasible to make your own will, it is advisable to contract a practicing professional, like a lawyer, to ensure that the terms and conditions of your will is worded to the letter of the law and the provisions leave no room for ambiguity. The costs for drawing up a will is usually in the hundreds. Your lawyer will also be responsible to make sure to file your will at the Wills Registry should you require it to be so. The reason for using a lawyer to write your will is to ensure accuracy and protection of your legal right. In unusual circumstances where the lawyer commits negligence and cause legal repercussion in your estate, your executors or interested parties may claim against the said lawyer's professional indemnity insurance to cover their losses. For other commercial unregulated will writing companies or will-writers, the public shall use their services at their own risk.
In fact, nowadays, with many legal firms offering online services, to find one and getting them to make a new will is hassle free and convenient.
If you have not already engaged the services of a legal firm, do not delay further, search for one today, engage them, and safeguard your estate.
SUBMIT YOUR DETAILS AND REQUIREMENTS IN THE FORM TO ARRANGE FOR A CONSULTATION WITH A DIVORCE LAWYER.