Separation Lawyer
While divorce is the usual ending for strained marriages, there are couples who don't want to institute divorce proceedings due to religious, moral or cultural beliefs. And even if couples desire divorce, lack of the required circumstances renders them powerless to do so. In both cases, separation is a viable alternative. Are you looking for a separation lawyer to draft up a deed of separation?
Types of Separation in Singapore
Separation is simply divorce from bed and board. It simply means a spouse does not have to stay with the other party or maintain a relationship with the other as married couples do.
1. Informal – Can be achieved by mutual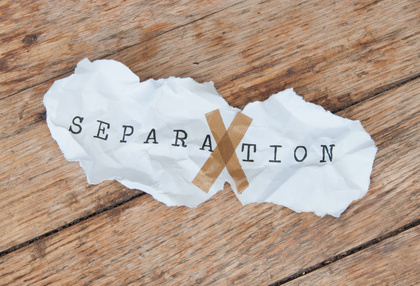 consent between the couple. Separation here is physical. However, there's still separation even if both parties continue to live in the same household, provided that marital relationship is clearly disrupted. At any rate, couples need not perform spousal functions, such as cooking or doing house chores.
2. Formal – Usually involves execution of a deed between the spouses with a divorce lawyer. A deed of separation contains provisions to live separately as well as how custody, care, and support of children should be done. This agreement can be revoked any time.
3. Judicial – This is a court order that states a couple is legally separated but not divorced in Singapore. It is decreed by the court after filing of a petition for judicial separation. Proof of irretrievable marriage breakdown due to desertion, unreasonable behaviour or adultery is needed. Marriage, however, is not terminated but the couple permanently stays apart. The court only declares couples free of marital obligations but does not allow them to remarry. However, the court also decides on the custody and support of children as well as the division of the spouses' property.
Separation affects your future as well as that of your children. The abled assistance of an experienced Singapore separation lawyer can help you protect your interest when you're drafting a deed of separation or filing for a judicial separation.
SUBMIT YOUR DETAILS AND REQUIREMENTS IN THE FORM TO ARRANGE FOR A CONSULTATION WITH A DIVORCE LAWYER.