Power of Attorney for Divorce
What exactly is a Power of Attorney for divorce and why is it an important document for you to consider as you enter into a divorce process?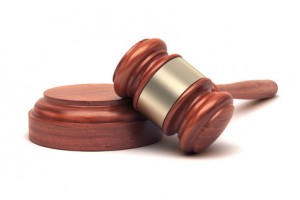 A Power of Attorney is a legal document authorising a person to act on behalf of another in his or her absence. One can appoint a lawyer, a family member or a friend in this capacity. A Power of Attorney can, in fact, be a helpful document to eliminate conflict, confusion and cost in the advent of an unfortunate situation befalling a party during the divorce process. This is due to the desires of the Donor, which is the person requesting the Power of Attorney, would have already been documented, with instructions to be carried in case of any unfortunate incidents which would leave them incapacitated.
Typically the Power of Attorney is put into effect when one still has full control of one's faculties, giving full authority to the person assigned the Power of Attorney to act fully on one's behalf. It is commonly put in place for sale of matrimonial home, sale of car and control over bank accounts. It is also important to specify if the Power of Attorney is to be in effect should one becomes disabled or incapacitated. Thus the Donee that is the person given the Power of Attorney is able to execute matters pertaining to one's estate when one is incapacitated.
In cases when one has a valid reason for not being able to be in Singapore during the divorce process, you are then allowed to appoint either legal counsel or a family member with the power of Attorney to act on your behalf in resolving the divorce.
The document authorising Power of Attorney is prepared by lawyers and must be signed and witnessed by a practicing lawyer in Singapore. Should the Donor not be in Singapore at the time of appointment, then they are to sign the document in the presence of a Singapore Consulate Officer or a public notary in that country.
The Donee or the authorised party can then act on your behalf in issues especially related to any joint property that needs to be resolved, like the sale of HDB flats.
SUBMIT YOUR DETAILS AND REQUIREMENTS IN THE FORM TO ARRANGE FOR A CONSULTATION WITH A DIVORCE LAWYER.