Divorce Support Groups
The Ministry of Social and Family Development has appointed four Divorce Support Specialist Agencies (DSSAs) which will provide services and programmes as a support structure to families undergoing divorce in Singapore.
These agencies basically act as a one-stop community touch point and divorce support groups for families looking for information and answers to divorce-related issues. These could range from non-legal guidance to counselling and even family dispute management.
The four appointed voluntary organisations are:
These DSSAs will provide programmes that address explicitly the requirements of families affected by divorce
Mandatory Parenting Programme
Divorcing couples with minor children who are unable to agree on ancillary matters are required to attend a Mandatory Parenting Programme, a pre-filing consultation session. The programme is designed to make parents aware of the importance of co-parenting and the practical issues that will arise and impact the children post divorce.
Counsellors and social workers at the DSSAs will be working closely with the affected families so as to provide support throughout the entire divorce process.
The Mandatory Parenting Programme is applicable only to civil divorce cases and not to Muslim divorces as Muslim couples are already mandatorily required to attend a Marriage Counselling Programme before applying for divorce at the Syariah Court.
To find out more or apply for the Mandatory Parenting Programme online, go to www.msf.gov.sg/mandatoryparentingprogramme .
One Time Consultation Session
Currently, only contested divorce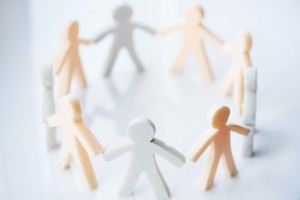 cases are required to attend mandatory mediation and counselling sessions.
Whilst uncontested divorce cases are not beholden to mandatory mediation and counselling, a One Time Consultation Session is required once the divorce is final. This session takes the form of a talk focusing on self-care post divorce, the impact a divorce has on children, co-parenting and moving on post divorce. This two hour talk is a group session and typically comprises 20-30 couples.
The divorcing couple will also be required to complete a questionnaire which will measure the risk status of their children. Parents with children who are considered at-risk will be encouraged to send their children for evidence-based programmes at the DSSAs.
Support Programmes for Divorced Parents and their Children
New programmes were conceptualised and are being run at the four DSSAs to help both parents and children deal with the divorce process and management post divorce.
The programmes are structured to help the children learn how to cope with their parents' conflict, to manage their emotions and develop resilience.
There are also programmes specifically crafted for parents to understand the impact the divorce may have on their children and how their children are caught in the middle of the parents' emotional conflict. The programmes equip parents with co-parenting skills and strategies, and aim to teach them how to reduce parental conflict for the benefit of their children.
Whilst these programmes are voluntary, the Courts could order parties to attend these programmes if they deem them necessary.
SUBMIT YOUR DETAILS AND REQUIREMENTS IN THE FORM TO ARRANGE FOR A CONSULTATION WITH A DIVORCE LAWYER.