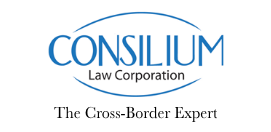 Consilium Law Corporation
Address:
1 Scotts Road #16-02 Shaw Centre Singapore 228208
Telephone:
Fax:
6235 2014
Website:
Language(s) Spoken
English, Mandarin, Bahasa Melayu, Tamil, Italian, French, Cantonese, Teochew
Company Profile
Consilium Law Corporation is a boutique law firm specialising in Family Law, Estate Law, Mediation, Foreign Investment Law, Corporate and Commercial Law and Employment Law.
Consilium Law has a wealth of experience in local and expat-related family law matters. Their lawyers are qualified in Singapore, New York and Canada and are also fluent in French, Italian, Bahasa Melayu, Tamil and Mandarin. The firm have helped many clients in understanding their legal rights and remedies with respect to their disputes. The Managing Director, Mrs Franca Ciambella, is also an Accredited Mediator with the Singapore Mediation Centre.
FAMILY LAW PRACTITIONERS
Mrs Franca Ciambella

Managing Director

Ms Judy Ang

Senior Legal Associate

Ms Clarissa Chong

Legal Associate
AREAS OF MATRIMONIAL LAW PRACTICE
Annulment

Separation

Uncontested Divorce

Contested Divorce

Muslim Divorce

Cross Jurisdiction Divorce

Division of Matrimonial Assets

Maintenance for Spouse and Child

Child Custody, Care & Control/Access

Domestic Violence & Personal Protection Order

Wills

Power of Attorney/Lasting Power of Attorney

Prenuptial and Postnuptial Agreements

Parental Child Abduction

Permanent Relocation of Child
LEGAL FEES
First consultation by phone free