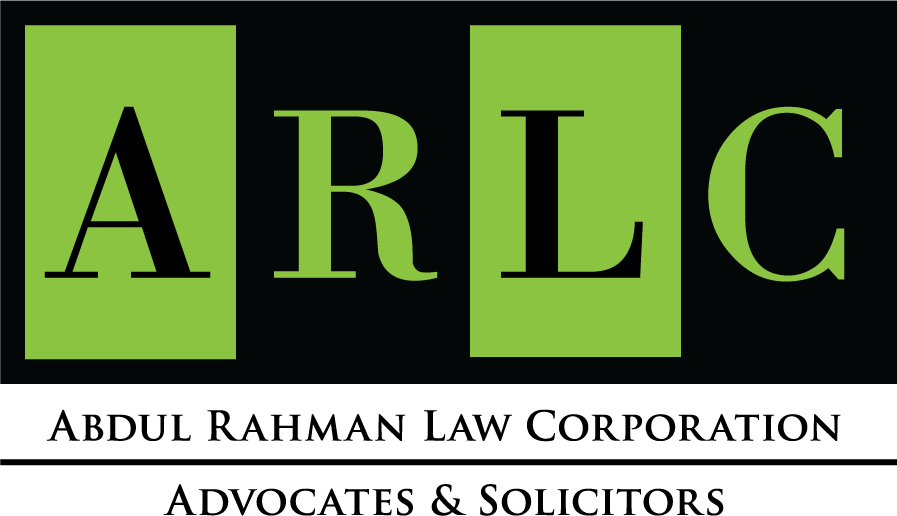 Abdul Rahman Law Corporation
Address:
114 Lavender Street #11-78 CT Hub 2 Singapore 338729
Telephone:
Fax:
6240 6902
Website:
Language(s) Spoken
English, Bahasa Melayu
Company Profile
ARLC was incorporated with limited liability on 9 April 2014. As a firm, ARLC is the embodiment of the experience and practice built up by the Managing Director, Mr Abdul Rahman Bin Mohd Hanipah.
The practice areas that have been developed at ARLC centers on the needs of the community and the practice is largely driven by the clients that have known us, appointed us and worked with us for a long period of time. We do not profess to be broad-based or to handle numerous areas of practice.
We are a focused, boutique firm and we are good at what we do. Where possible, we hope to be of assistance to you.
FAMILY LAW PRACTITIONERS
Mr Abdul Rahman Bin Mohd Hanipah

Managing Director

Mr Mohammed Shakirin

Associate
AREAS OF MATRIMONIAL LAW PRACTICE
Annulment

Separation

Uncontested Divorce

Contested Divorce

Muslim Divorce

Division of Matrimonial Assets

Maintenance for Spouse and Child

Child Custody, Care & Control/Access

Wills

Power of Attorney/Lasting Power of Attorney

Prenuptial and Postnuptial Agreements